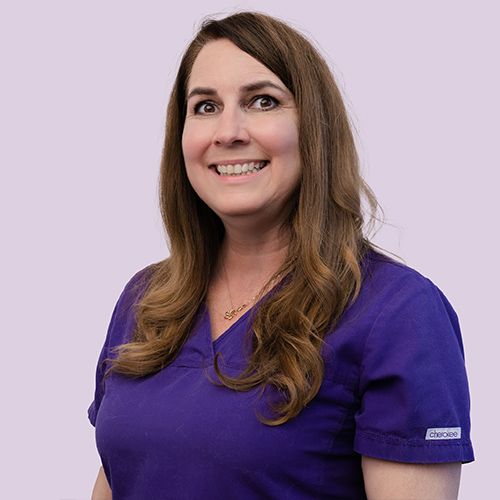 Jeni, a native Arizonian, is our dedicated lead technician and practice manager. Born and raised in Tucson, she relocated to the Chandler area with her husband. She boasts an impressive 25 years of experience in the veterinary field, with a passion for her job that shines through every day. Her love for animals and desire to enhance the standard of veterinary care led her to join our team.

Jeni has been happily married for 28 years and has two children. Sheyanna, her 27-year-old daughter, is a remarkable elementary school teacher, and her 23-year-old son, Dakota, is passionately chasing his dreams. Her family extends beyond just humans, including five dogs: Labrador Retrievers, Danno and Cosmo, Martini the Dachshund, Paris the Chihuahua, and their latest addition, Jack, an energetic Golden-Doodle with a charming smile. The family also cherishes their adorable Bearded Dragon, Fireball.

When not at work, Jeni savors time at the lake and enjoys being in the company of her family and friends.